Review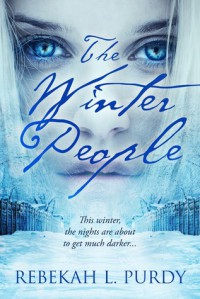 Review

The Winter People hooked me from the very beginning.

I really enjoyed the characters.  I love Salome.  She proves just how strong she is by trying to face her fears.  She also wants to find out why all of this is happening.  She's had a hard life after her accident in the pond, and is having to deal with the things that are happening now. I love Gareth. He's completely genuine.  He truly wants what is best for Salome.  Nevin and Colton are definitely my least favorite.  They are arrogant, and need to be kicked in the pants for some of the things they say.

I will say that I knew what world Salome is dealing with after reading a couple of chapters. I just didn't know who was who in that world for a little bit.  I really enjoyed finding things out with Salome, and seeing how she interacted with Nevin, Colton and Gareth.  I was kind of annoyed with how her grandmother and mom dealt with her.  But after finishing I understood why.  I do think that the circumstances that Salome was going through helped her relationship with her mother.  There are some awful things that keep happening to Salome, and she deals with them pretty well, I think.

Overall, I loved this world, the characters, and everything else with this book.  I'm trying not to give too much away so that I don't ruin things for ya.  I definitely think this book was refreshing in its genre.