Review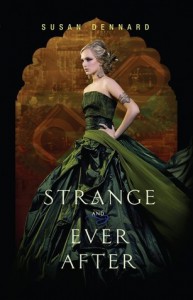 Love the ending to this trilogy. So many feels as the fight to stop Marcus continues.

Eleanor definitely grows up in this novel. She's had to endure so many hardships, and faces more battles ahead. Her friendships and feelings are tested to the max. Her need for revenge overshadows everything else at times. She is one of the strongest characters I've read, and proves that it's okay to be odd.

There is a ton of action. It seems like the Spirit-Hunters are always a step behind Marcus. They have to fight with everything they have at every turn. Marcus is a true monster, and will stop at nothing to get what he wants.

There are so many great things that take place amid the horrible events in this book. I couldn't stop reading.