Review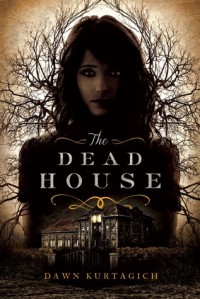 This review was originally posted on Bookish Things & More
Review
The Dead House would be a perfect Halloween read.  It's creepy, and will have you looking around corners for shadows that may not be there.
Carly and Kaitlyn are two completely different people.  One is shy and and keeps to herself, while the other is wild and loves the night.  I found things I liked about both characters.  They don't let others tell them what to think, even when those thoughts could be considered crazy.
The whole incident involving the school is creepy.  There were many times that I had goosebumps.  And also nights where I lost sleep because the story seeped into my dreams.  I do like when a story sticks with me.
The Dead House isn't told like a traditional story.  We are getting the details through a series of journal entries and transcripts.  That was definitely a thing that helped with the intensity of the story.
The number one thing I learned from this story is trust no one! Seriously, you never know what will open up if you go looking for it.